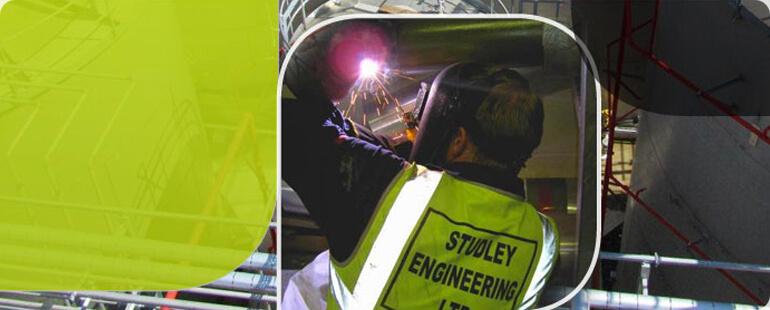 Welding
Offering a proven quality service across the grades
Versatility and development has been a major focus of Studley Engineering's service over the years. We can process and weld Carbon Steel, Stainless Steel, Hygienic, Plastic, Exotic Alloy pipework and structural steels.
Studley Engineering has an impressive portfolio of welding procedures qualified to
BSEN ISO 15614-1:2004 and ASME IX, Utilising TIG, MAG (Solid Wire and Flux Cored Wire), MMA and Orbital Processes, covering not only standard day-to-day requirements but also bespoke procedures which have been developed to meet our customers' needs.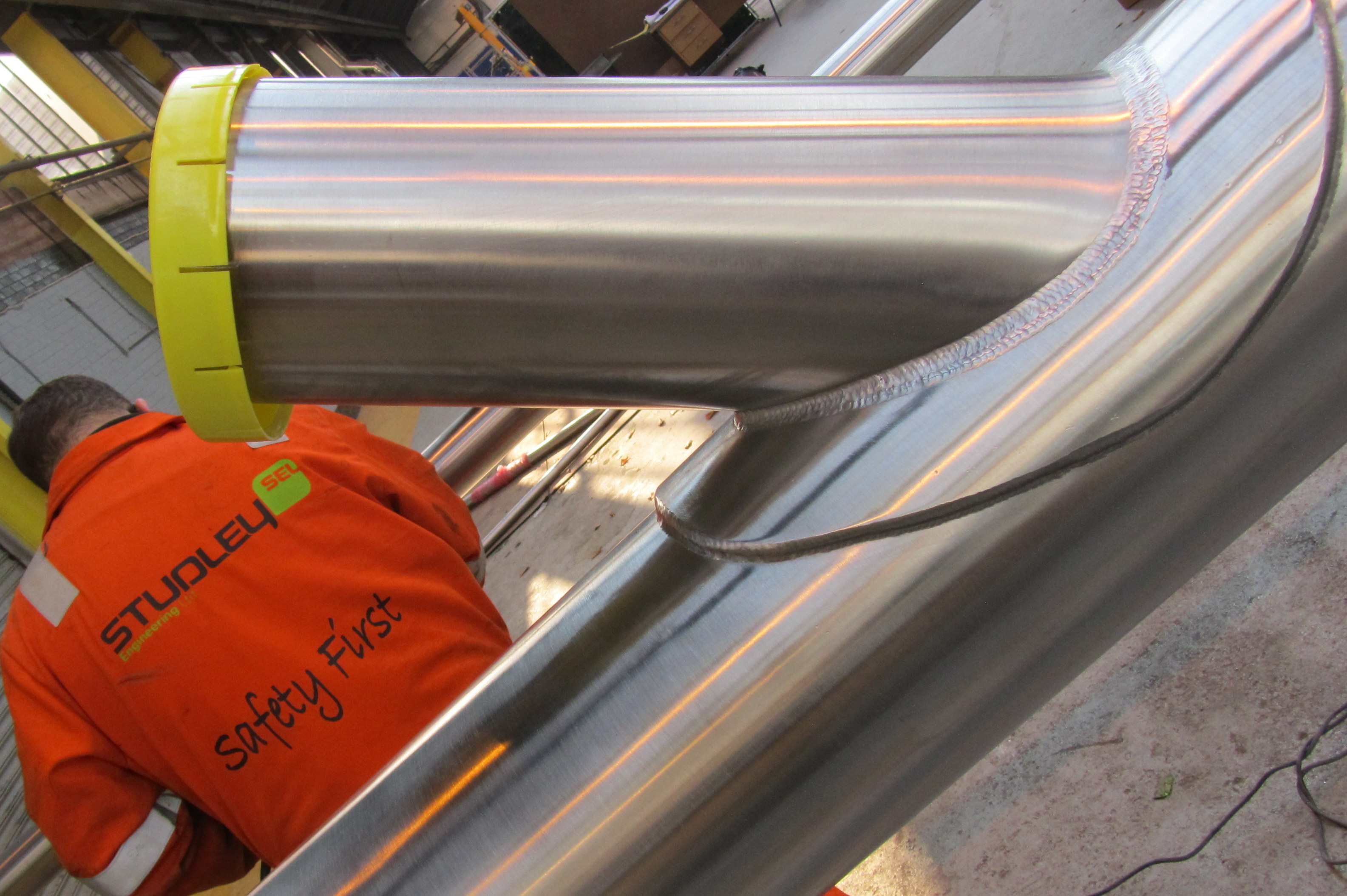 Including but not restricted to the following materials:
Carbon Steel A106 Grade B
Carbon Steel API 5L Grade B
Structural steels Group 1 with Yield Strengths up to 355N/mm2
Low Temperature Steel A333 Grade 6
Low Temperature Steel A333 Grade 3
Stainless Steel A312 TP 304L
Stainless Steel A312 TP 321L
Stainless Steel A312 TP 316L
Low Ferritic Steel A335 Grade P11
Low Ferritic Steel A335 Grade P22
Low Ferritic Steel A335 Grade P5
Nickel Alloys Groups 43,45,47
ASTM A312 to ASTM A335 Gr P5
Nickel P41 SB 161
Alloy 400 ASTMB17
Aluminium Alloys Group 22
If your particular material requirements are not listed above, please call us. We have the practical skills and the technical support available to meet your needs.